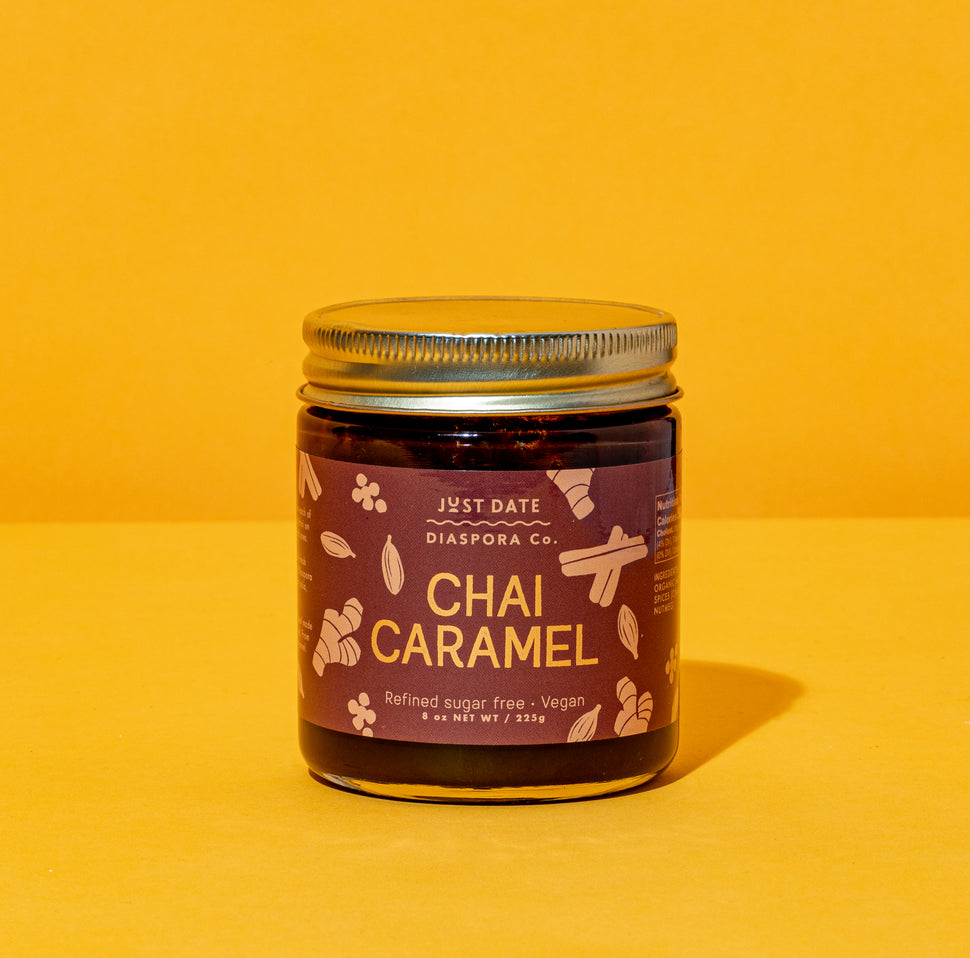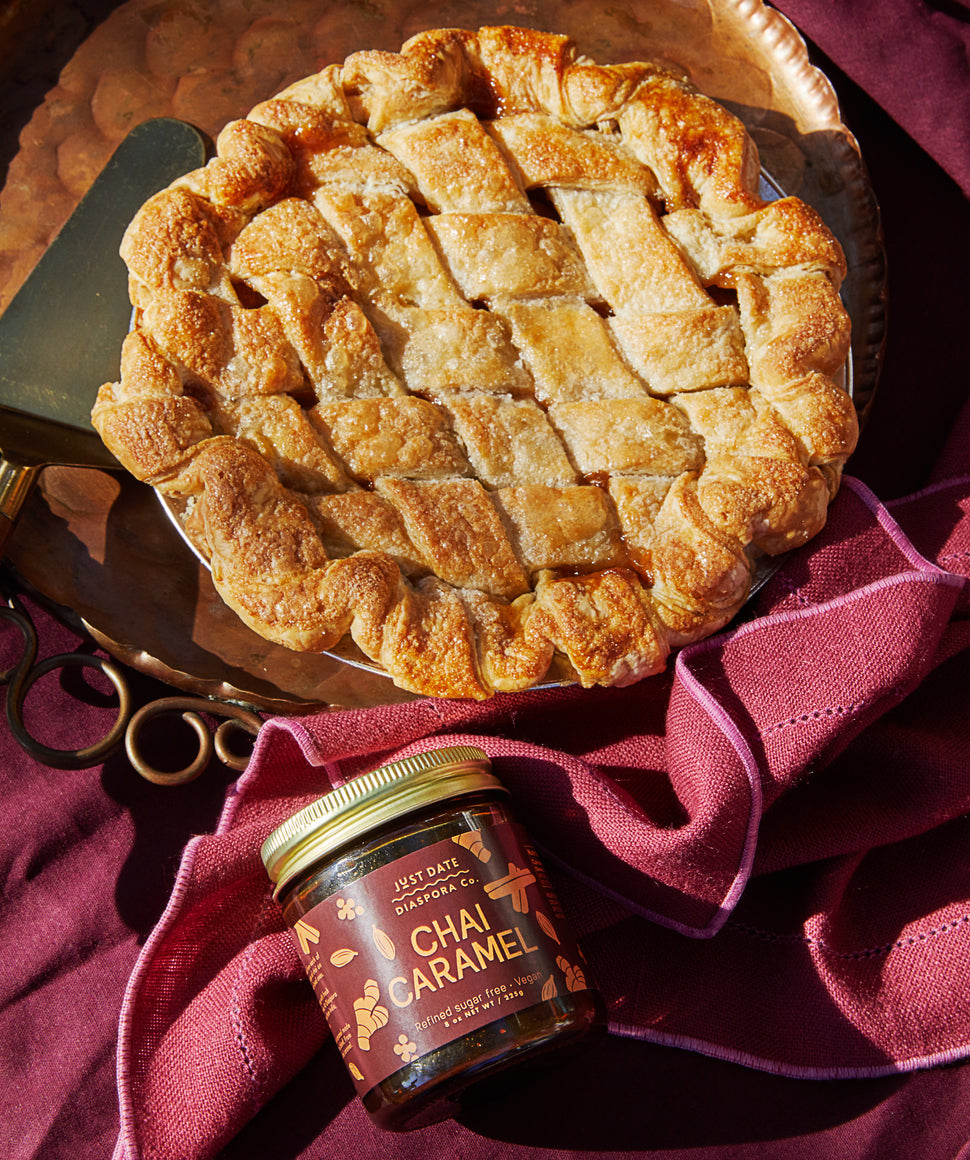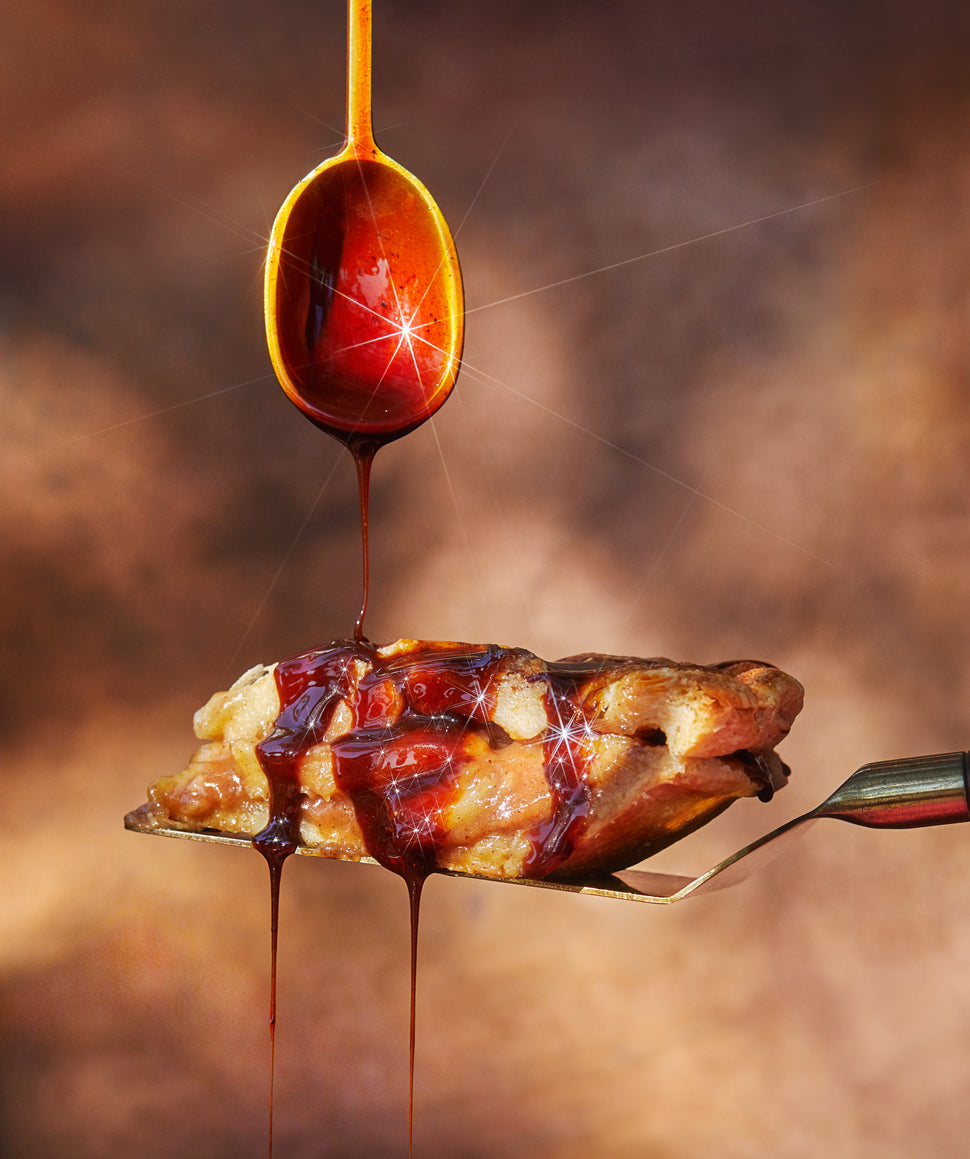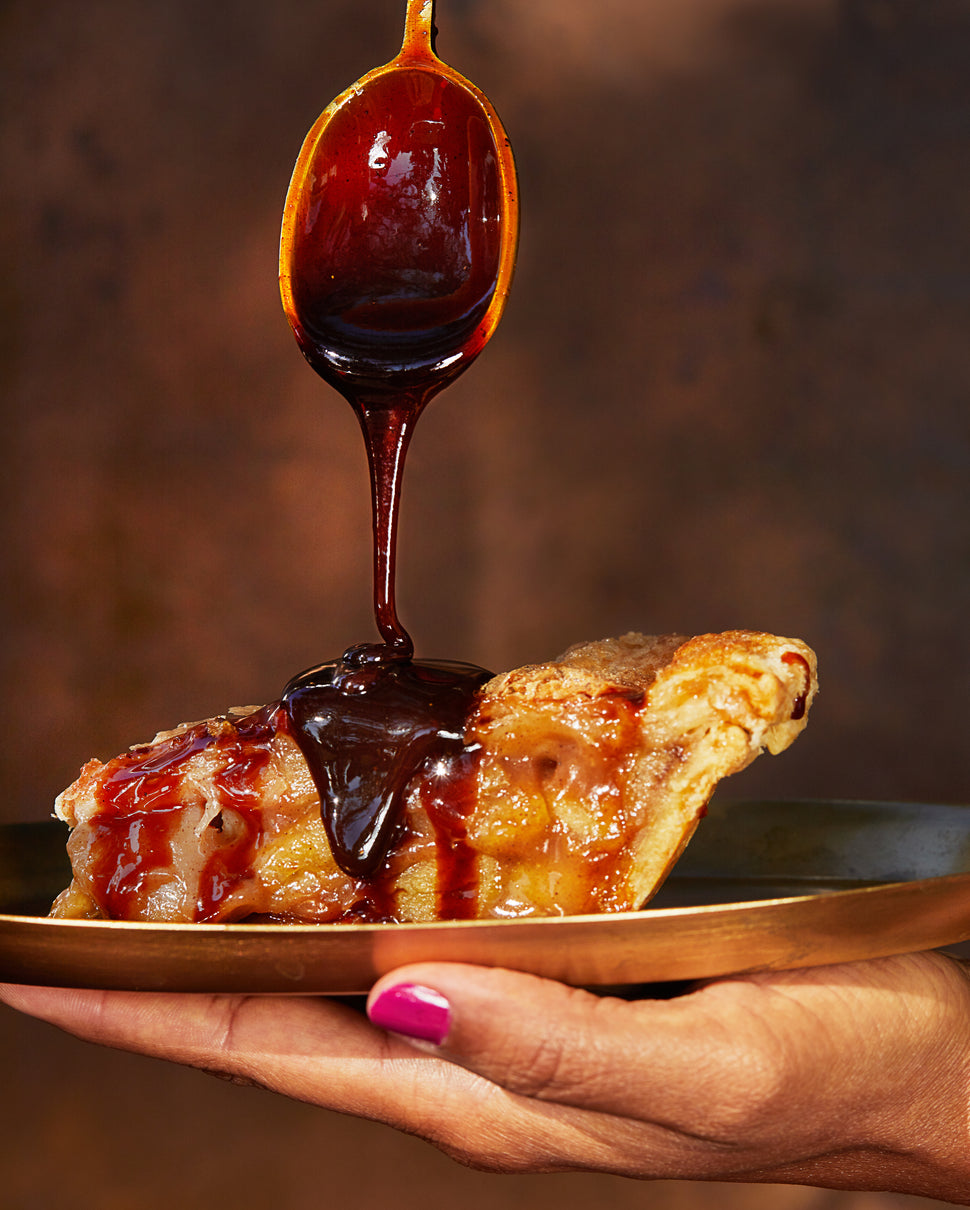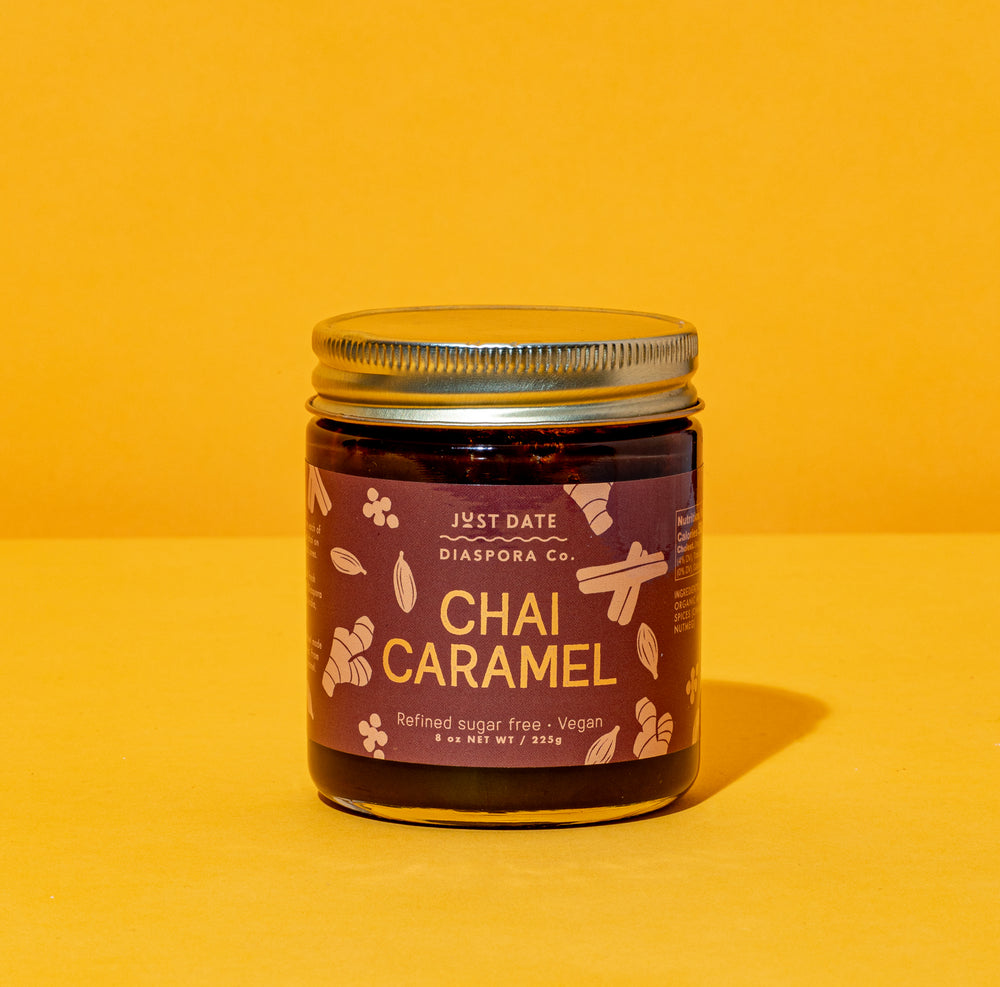 ---
Meet the Maker
To us, Chai is personal. Woven into our histories is a different chai blend from each of our grandmothers, memories of steaming cups of chai on monsoon afternoons in India, enjoyed in the company of the friends and family we love.
At Just Date, Sylvie and Liselle make caramel-like date syrup with fresh medjool dates, directly from their partner farms in California.
At Diaspora Co, we deliver bright, ethically-sourced spices from India, putting money, equity, and power back in the hands of Indian spice farmers.
We came together to bring you a rich, decadent caramel that evokes all the spice memories from our beloved India, while using ingredients for an every day drizzle. From a swirl into your apple pie to, of course, sweetening your chai, make magic with our chai caramel this holiday season. Be creative, you can't go wrong!
Ingredients: Organic Medjool Dates, Organic Coconut Milk, Organic Spices (Peni Miris Cinnamon, Kandyan Cloves, Baraka Cardamom, Aranya Black Pepper, Makhir Ginger, and Anamalai Nutmeg)

225g / 8oz